The commitment by Toyota Motor Manufacturing to establish a $50 million endowment at the CREATE Foundation is the most extraordinary gift to support public education in the history of our state. Over the past decade, CREATE, through the guidance of the Toyota Wellspring Advisory Committee, used the proceeds from the endowment to enhance education in Pontotoc, Union, and Lee counties. 
The Toyota Wellspring Education Fund's vision is to build a world-class workforce to ensure all young people in Northeast Mississippi are exposed to, prepared for, and connected to living-wage employment opportunities through strong career guidance and aligned education-to-career experiences.
Toyota Wellspring Education Fund
Advisory Committee
Imagine the Possibilities Career Expo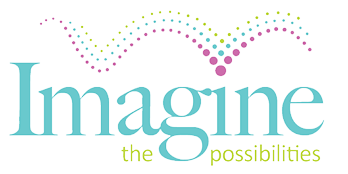 For over 7 years, the Imagine the Possibilities Career Expo has provided over 30,000 students from the 17 CREATE counties with the opportunity to experience 18 career pathways.
In 2020, Imagine the Possibilities Career Expo experience transitioned from an in-person event to a virtual format targeting 10th grade students.  The virtual format includes a website, www.itpcareerexpo.com, and the Imagine the Possibilities app that is accessible via Apple and Android products.  Students and parents can access information on all eighteen pathways, with each pathway including a pathway overview video, pathway resources, a "day in the life" videos, mentor for a minute clips, and a podcast.
All career pathways with which students receive exposure align with the Mississippi Department of Education College and Career Readiness Standards.
The Toyota Wellspring Fund distributes grant monies to the school districts in Pontotoc, Union, and Lee counties for initiatives ranging from STEAM-based education to early childhood summer camps. Funds are also directed towards summer learning opportunities at our local community colleges, universities, and businesses, enhancing students' experiences as they relate directly to career pathways. Further, educators in the three counties are provided funds to advance their professional development and strengthen their capacity from the classroom to the district level. Each funding opportunity is directly linked to creating a classrooms-to-careers avenue in our three counties.
With the addition of 12 Career Coaches across 14 high schools in the Pontotoc, Union, and Lee County school districts, our 10th-grade students receive an abundance of opportunities ranging from aptitude assessments to internships in local business and industry. The Career Coach cohort aims to expose, prepare, and connect our students to avenues within and beyond the classroom setting. Through strong partnerships with our economic and business leaders, paired with a viable relationship with each school district, the Career Coaches have embarked on a mission to change the educational landscape of our region. Targeting the alignment of students' strengths with intentional academic and work-based learning, our Career Coaches ensure the children of Northeast Mississippi can make their professional dreams a reality.