The CREATE Foundation wants to make your giving experience as easy and meaningful as possible. Whether you make a single gift, set up a fund or foundation, or plan for your charitable legacy.
Select the giving option that is best for you, your family or your business:
Start or contribute to a fund with:
Donor advised funds are a simple, effective tool for making charitable donations. You simply establish the fund, then make contributions and grant recommendations at your convenience. Gifts are tax deductible at the time they are made to CREATE Foundation, even though distributions may be made in the future. Record keeping and tax reporting are consolidated for the donor by CREATE. CREATE donors have utilized their Donor Advised Funds to support their churches, public schools and universities, and countless non-profit organizations.
Why Establish a Donor Advised Fund?
Want to make a disbursement from your fund?
Click the Donor Recommendation Form PDF to download a copy.
Complete the form and mail to:
CREATE Foundation
P.O. Box 1053
Tupelo MS 38802
or fax the form to 662-844-8149.
After approval by the CREATE Board, your grant awards will be mailed to your designated charities.
An endowment is a permanent fund of support for a specific purpose. The principal of your gift is invested, allowing you to build a strong foundation for your area of interest. Annual investment earnings of the endowment support the specified purpose.
Advantages of a CREATE Foundation Endowment Fund
Confidence of major donors in giving to an organization with financial strength, stability, and a well-planned investment strategy.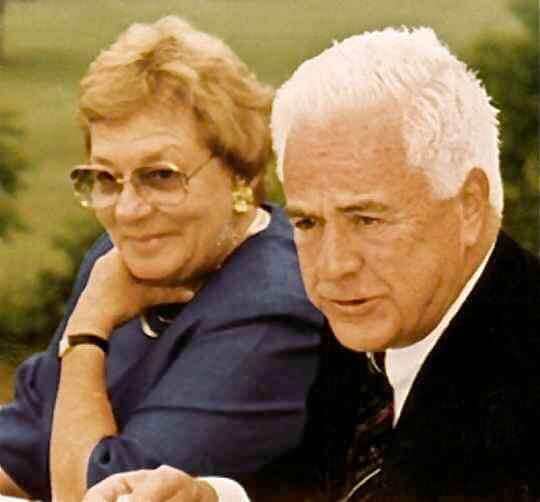 Corinne and Benjamin Pierce
The Pierce Foundation was established by Corinne Pierce in memory of her husband, Benjamin, to commemorate his commitment to community and to honor his civic leadership. The total investment of the Pierce Foundation in Alcorn County has exceeded $3.4 million in grants and scholarships.
Pierce Foundation Grantees
For further information contact:
The Supporting Organization is an attractive alternative to forming a private foundation. The following benefits exist due to its public charity status acquired through affiliation with CREATE Foundation:
Besides easing the administrative and cost burdens of managing a private foundation, affiliating with CREATE Foundation as a supporting organization allows you to take advantage of many aspects of our public charity status.
The Henry Mize Foundation was established in 2003. Mr. Mize's nephew, Paul "Buzzy" Mize, established the charitable foundation because it was his uncle's wish to continue to provide funding to the organizations that he loved. "By establishing this foundation, Uncle Henry was certain that these meaningful institutions would continue to receive his support," said Buzzy Mize. The 2020 Mize Foundation grants exceeded $192,000, making the total investment to our region more than $5.1 million.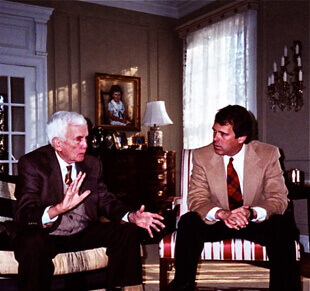 Henry Mize with nephew Paul "Buzzy" Mize
CREATE's special project funds allow community groups carry out their charitable services while waiting for IRS designation as 501(c) 3. CREATE serves as fiscal agent for the special project allowing the group to operate as a non-profit under the auspices of the foundation.
The Endowment Fund is a permanent fund of support for the organization.
Several assets can support the fund, including, but not limited, to cash, stock gifts and property. All gifts are tax deductible as allowed by law and donors will receive a receipt for the amount of their gift to the endowment. The CPO is provided with a quarterly financial statement detailing contributions, disbursements, fees, gains, losses and interest accrued during the quarter.
What are the advantages of a CREATE Foundation Endowment Fund?
CREATE's scholarship funds provide a way to honor and memorialize loved ones while giving deserving students the opportunity to further their education. Funds may be designated for a particular field of study, or a specific county, school, or area.  Anyone interested in establishing a scholarship fund or who would like to make a donation to a fund, please contact the CREATE Foundation at (662) 844-8989. 
To view our current scholarships, please click here.

The McLean Legacy Society honors those forward-thinking individuals who have let the Foundation know that they have plan to leave a gift to the community through a bequest, trust, life insurance policy, or retirement plan. CREATE extends its gratitude to them for making northeast Mississippi a better place now and in the future.  Since gifts are usually entrusted to CREATE at the end of the donor's life, we generally have little or no opportunity to demonstrate the recognition and appreciation that such meaningful acts deserve.  Now, however, the McLean Legacy Society provides a way for CREATE to thank donors and ensure their gifts will be recognized during their lifetime.